Lionel Messi's outrageous demands to renew his contract back in 2020 with Barcelona football club has been leaked online. According to a report by Daily Mail, the demands from the Argentine superstar from the cash strapped Barcelona FC were: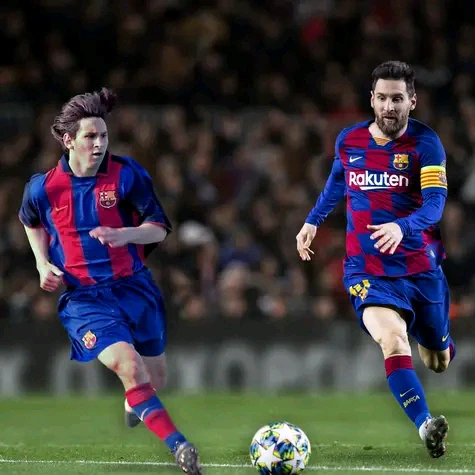 1. A signing on bonus of £8.7 million
2. A private jet to fly his family members back to Argentina at Christmas
3. Three years deal with an option to extend for one more year.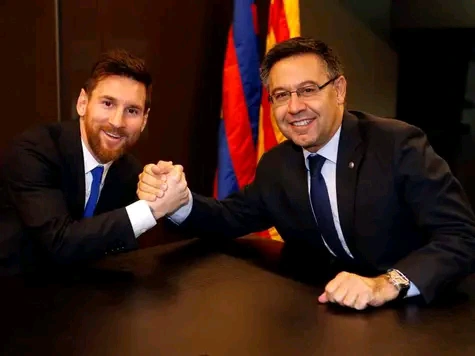 4. Luxury executive box in the Camp Nou for his family and the family of Luis Suarez.
5. He asked for his net salary of £65m a year to be increased to £71.5m a year for the next two seasons, plus three per cent in annual interest
6. Lowering his buyout clause from £610m to a nominal fee of just £8,700 which is almost negligible given the money in today's market.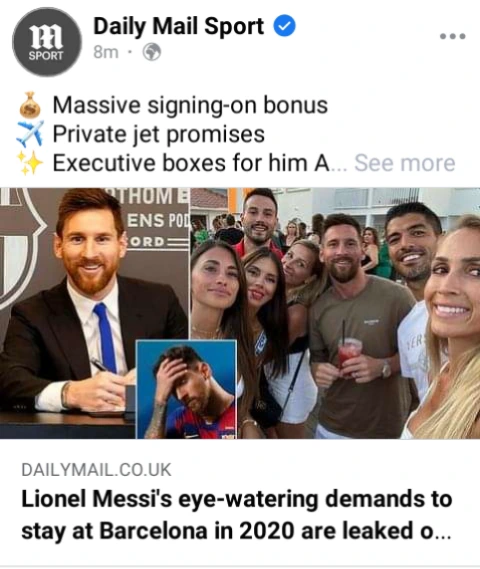 Lionel Messi's left Barcelona football club and joined French Ligue 1 club, Paris Saint Germain in the summer of 2021 for free after Barcelona failed to renew his contract.