Dr. Ben Chukwu, a Nigerian medical doctor based in the diaspora was speaking in an interview on Arise TV where he narrated a brief encounter he had with an airport taxi driver regarding the presidential candidate of the Labour Party, Peter Obi.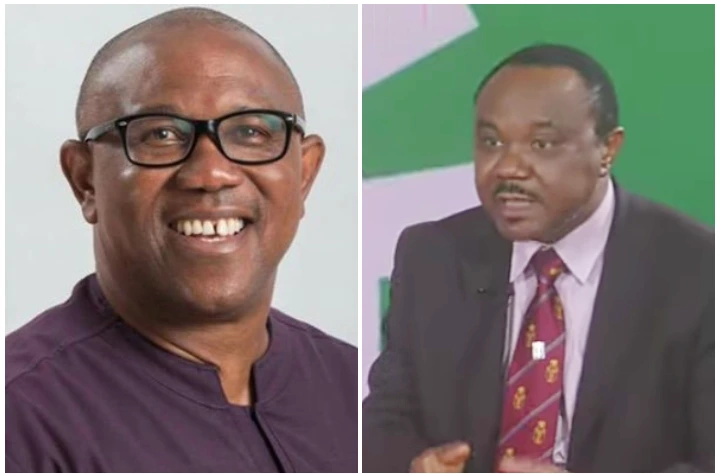 Five minutes into the interview, Dr. Ben Chukwu who's also a member of the professionals for the Obi/Datti movement said that the taxi driver narrated his encounter with Peter Obi at the airport. The taxi driver said that they were shocked when Peter Obi visited them at their airport taxi kiosk and sat to discuss with them. He further revealed how Peter Obi supported them financially after the discussion.
Hear him;
"I entered an airport taxi when I landed in one of the airports and the man was carrying me, I asked him a simple question; I hope you're obidient. You know what he told me, he said; even if Obi is losing or failing, Obi is a good man I must vote for him.
I said why do you say so, he said that after Peter Obi was a governor, he flew one day through the airport and walked into their airport taxi's kiosk, he entered there and sat there with them and started discussing, they were shocked that somebody who was a governor can come in here and sit with them. He was discussing and finding out their problems, and by the time he left there he gave them two million naira to start car loans for their members that do not have cars so that they can have a living."