Many football fans are happy with the resumption of regular league football for men in Europe, but the women are playing preseason games. Many Nigerian footballers are around the world and a good number of them are picking up from last season's excellent form.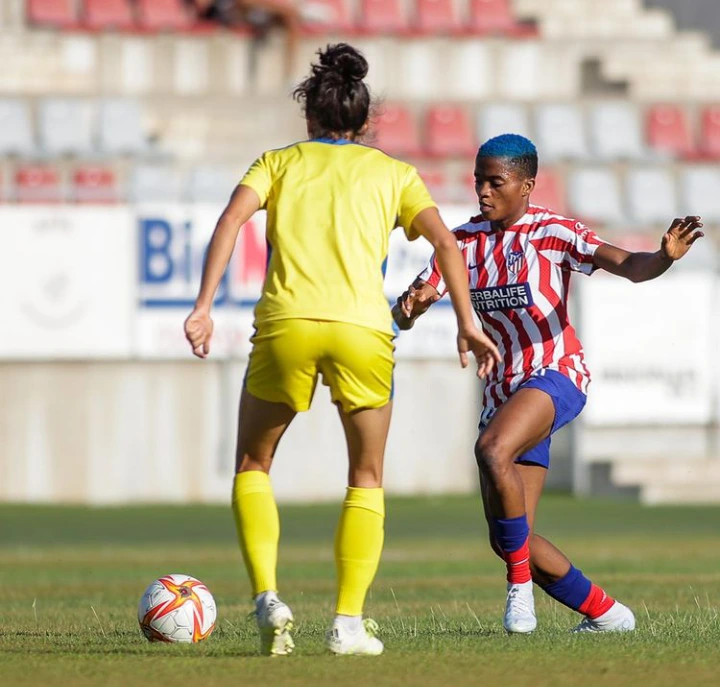 Nigerian striker, Rasheedat Ajibade stood out for Nigeria at the WAFCON tournament in Morocco. She recently joined up with her club teammates in Spain and their preseason game against Alhama was a thrilling one.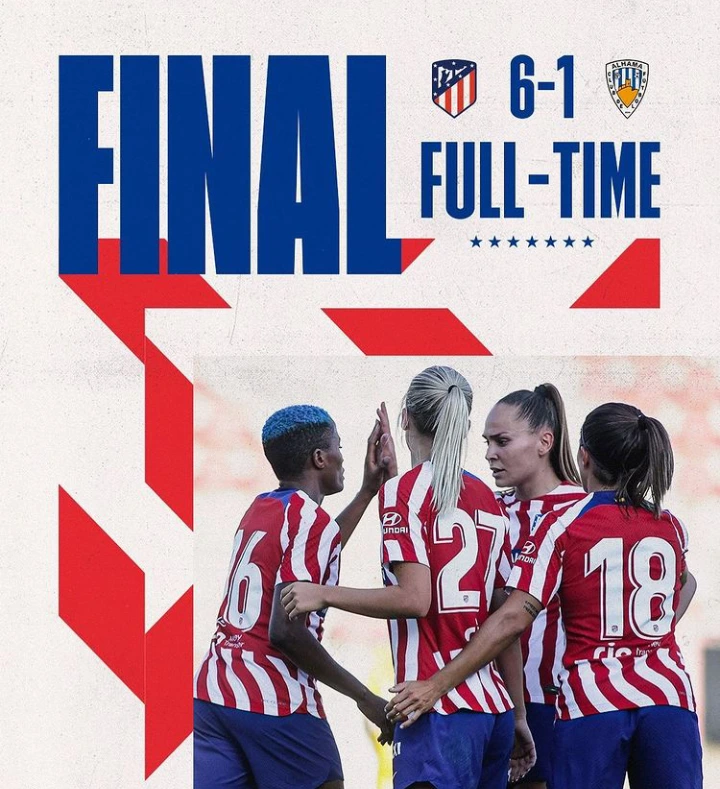 The game was Atlético's second preseason game and Rasheedat scored the first goal in the 31st minute, she also scored the second goal in the 42nd minute and the first half ended 2-0. Seven minutes into the second half, Ajibade scored the third goal for her team and herself.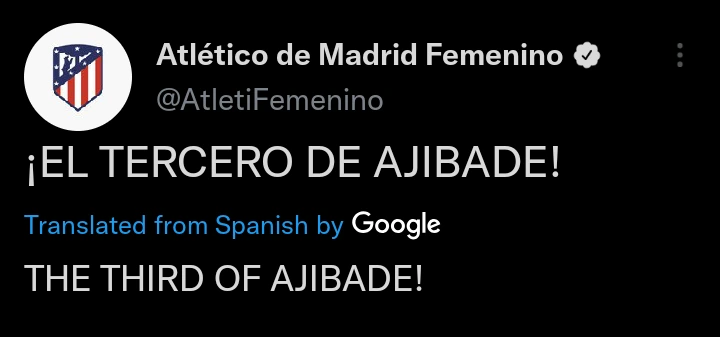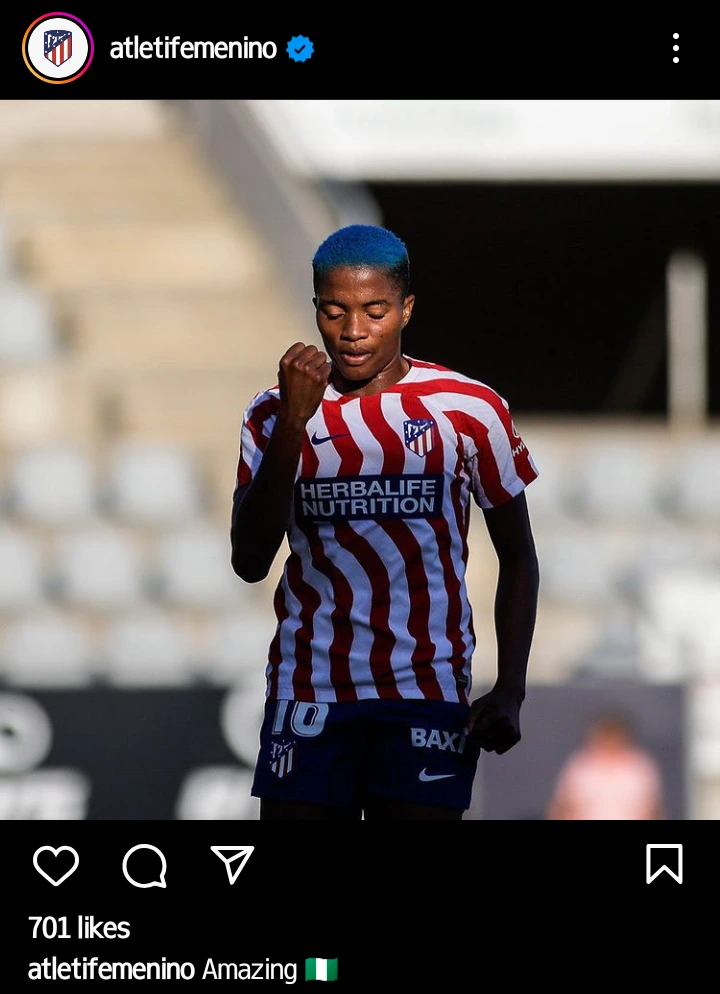 Ajibade also reacted by reposting it on her Instagram story. The club ended last season in the fourth position, if they continue like this, they could finish in a better position in the league.
Congratulations to Ajibade.