The first half of the game between the Flamingos of Nigeria and their counterpart from Colombia in their Semi final clash at the ongoing FIFA Under 17 Women's World Cup, ended in a goalless draw. While much improvement is expected in the second half some of the girls performed well against the resilient Colombian girls. They are: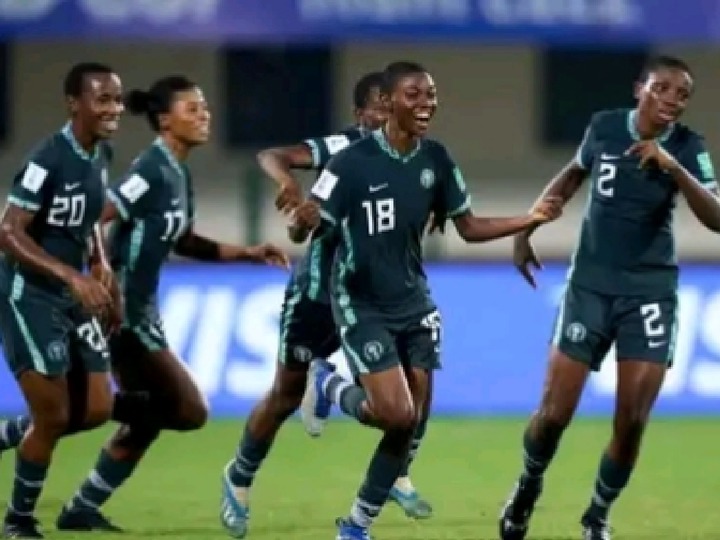 1. Edidiong Etim: the young Nigerian striker had a great game in the first half. She troubled the defense of the Colombian girls and her good positioning helped to create lots of goal scoring chances.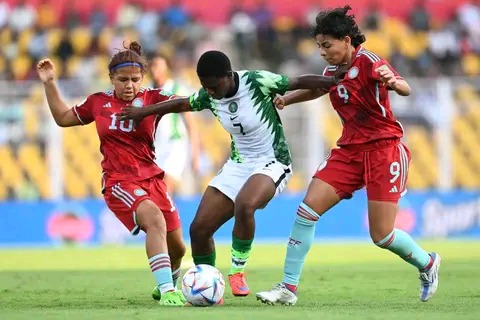 2. Taiwo Afolabi: the Nigerian midfielder made her presence felt in the game with her passes and vision. She controlled the midfield despite the fact that Colombia choked up the midfield with a 4-2-3-1 formation.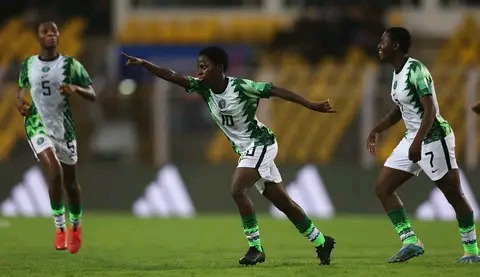 3. Josephine Edafe: the Nigerian defender was brilliant and alert in the first half of the game. One of such brilliant display was on the 36th minute when her teammate, Comfort Folorunsho made a mistake in the penalty area that nearly resulted to a goal. She ran as fast she can to intercept the ball and stop the Colombian striker from scoring.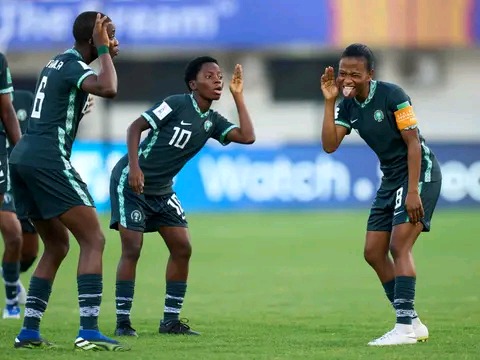 4. Faith Omilana: the Nigerian goalkeeper saved the team severally. One of such was a fine free kick by Colombian player, Mary Espitaleta. The brilliant Faith Omilana tipped it over the bar.