The presidential candidate under the labour party, Peter Obi has emphasized the need for Nigerians to look for who they can trust ahead of the 2023 polls, adding that it is not about relying on promises, but about looking at the past of those making those promises.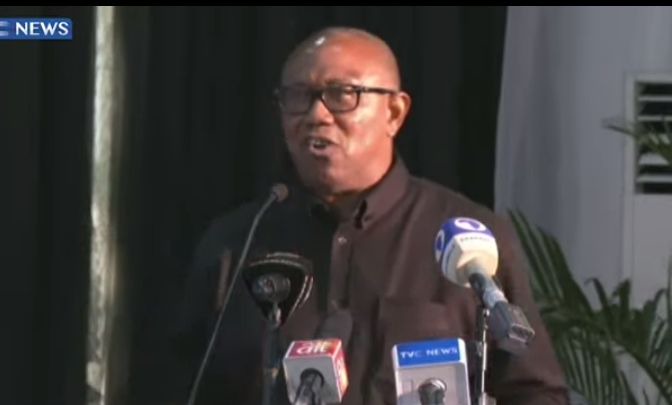 Peter Obi who was addressing some group of women in Abuja noted that one of the main promises made ahead of the presidential election is the issue of fighting corruption, where he pointed out that one can't just merely say that his/her intent is in fighting corruption, when money can't be accounted for in the last position which the person held.
The former Anambra governor said anyone making such a promise to fight corruption should tell the masses how he/she left the last place, as the last place he left, he ensured that huge amount of money was left in the treasury.
Peter Obi who stressed that as the governor of his state, he left $150M (150,000,000 dollars) and also a figure ranging at 35BN (35 billion Naira) further added that he never owed anybody, as all pension and gratuities were paid before he left.
He said… "In all of us that are selling today, who can we trust. Who would do what he is saying, it is not enough for somebody to come and say I will fight corruption when the last place he left, money was missing. Let him tell us how he left that place"
He urged that such should be the basics of choosing their leader, as such a leader pose a higher chance of reciprocating such an act he/she did in the last place served.
It is no doubt that corruption has been an issue in Nigeria, which has inarguable led to severe crisis that has affected most citizens.