The Federal High Court sitting in Abakaliki, Ebonyi State, on Wednesday, upheld the Labour Party primary of June 9 that produced Mr Splendour Eze as the governorship candidate of the party in the state.
The court also nullified the primary held on Tuesday, August 2, 2022, which produced Edward Nkwegu as another governorship candidate of the party in the state, saying it was illegal. Justice Fatun Riman, in his ruling, said the party primary held earlier in June was still authentic as the candidate, Mr Eze, has not withdrawn from the race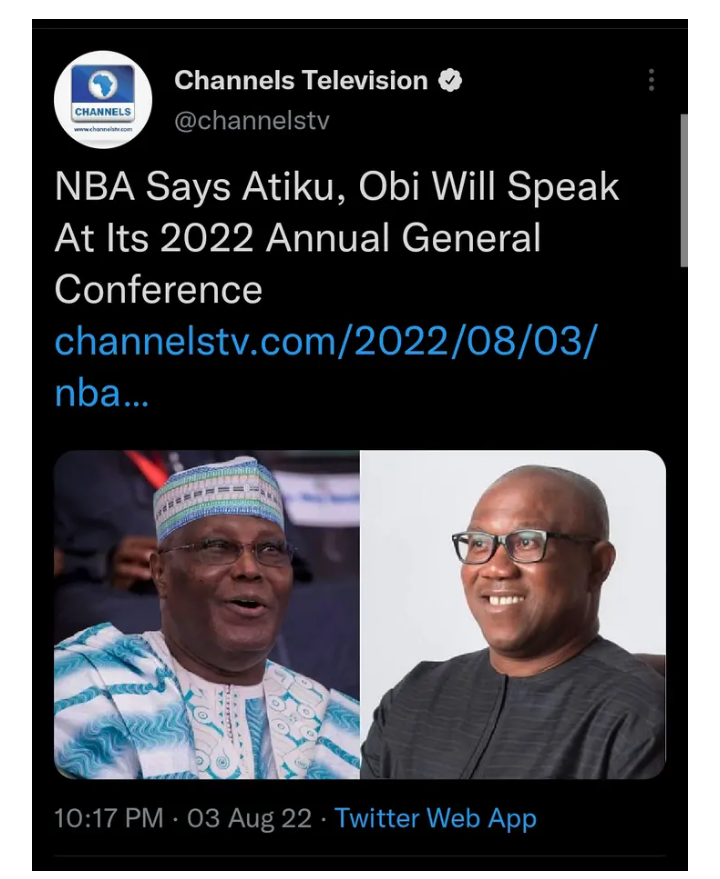 The Nigerian Bar Association says two of the four leading candidates in Nigeria's 2023 presidential elections have confirmed their availability to speak at the forthcoming Annual General Conference of the Association (NBA) in Lagos this month.
The 2022 NBA Annual General Conference, with the theme "Bold Transitions", will hold at the Eko Atlantic City in Lagos from the August 19 to 26.

Rivers Governor Nyesom Wike has invited his Lagos counterpart, Babajide Sanwo-Olu to inaugurate the newly completed Orochiri-Worukwo (Waterline Junction) flyover in Port Harcourt, the state capital.
Wike spoke on Wednesday when he inspected some ongoing projects in Obio/Akpor and Port Harcourt local government areas of the state.
Ahead of next year's general elections, the Peoples Democratic Party (PDP) Youth Leader, Muhammed Suleiman said the party's 2023 presidential candidate, former Vice President, Atiku Abubakar will deliver good governance. He stated this during the PDP North Central Zonal Youth Summit 2022, with the theme Mainstreaming Youth Energies Towards Electoral Victories for the Party Come 2023 and Beyond on Wednesday in Abuja.
He said, "I don't know why some of our leaders are promoting disunity, ethnicity and religious bigotry. The APC campaign was based on ethnicity in 2015 and it will hunt them in 2023.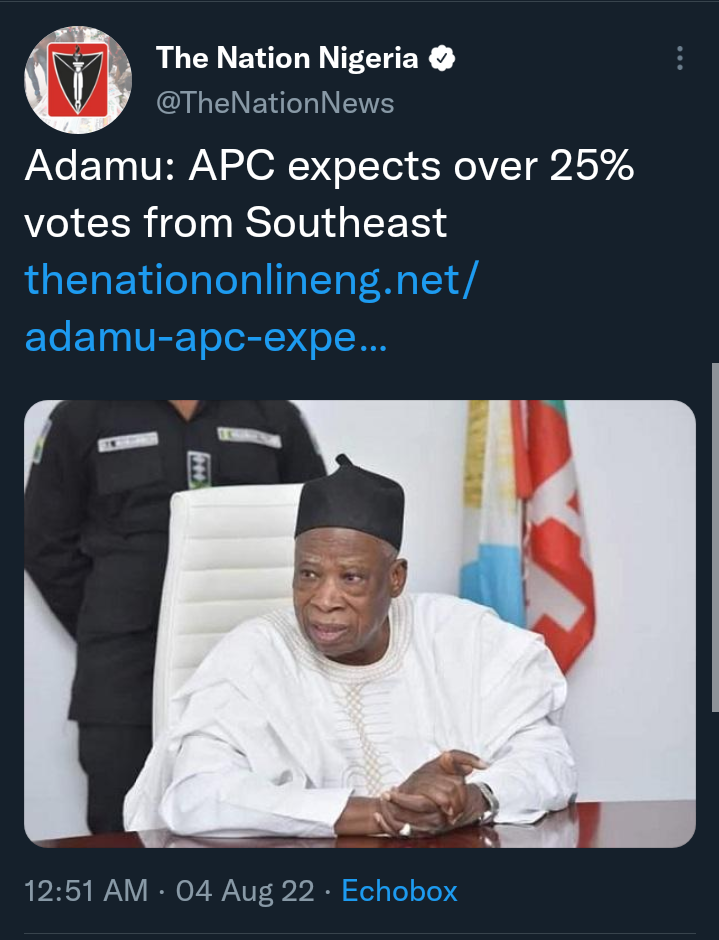 The All Progressives Congress (APC) will not be satisfied with 25 per cent votes from the Southeast, National Chairman, Senator Abdullahi Adamu, said yesterday. He spoke while inaugurating an eight-man Abia State Reconciliation Committee led by Senator Chris Adighije.
Adamu urged the leaders in the zone to rise above differences and work for the party's victory in the general election.
He said: "Let Abia go and sit together. All the national elections – House of Representatives, Senate, governorship, presidential election – we will not be satisfied with just the 25 per cent of the vote cast.
"We need the majority of the vote cast for APC. No halfway about it. If we are to win, we must try to win every state.