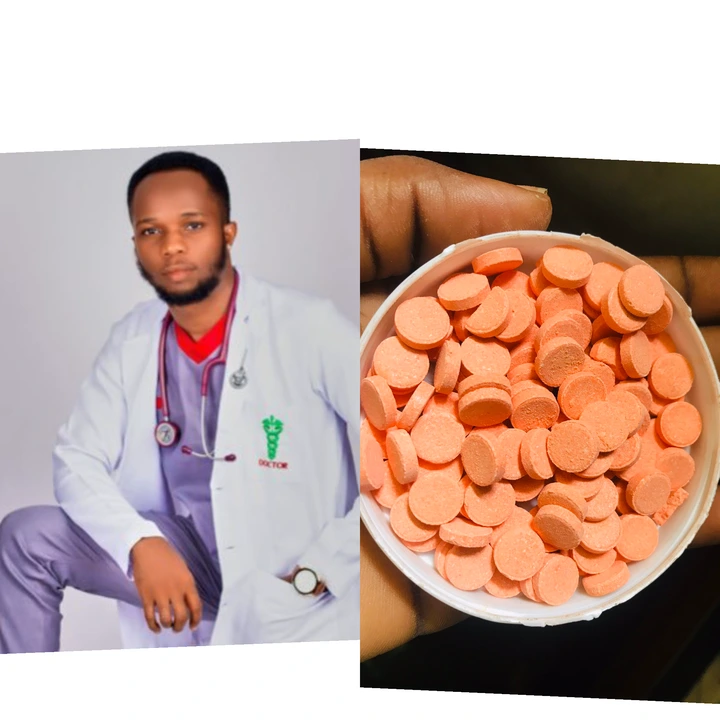 A Nigerian medical doctor based in Australia, popularly known on social media as "Dr. Penking" took to his Twitter account with over 80,000 followers to give a number of health tips including that you should not take vitamin C if you're taking antimalarials.
Below is a photo mix of Dr. Penking's photo and vitamin C tablets for the purpose of illustration.
He made a thread of tweets where he started by saying not to take Viagra if you're taking Antihypertensives because Viagra causes hypotension(decrease in blood pressure). Therefore, taking it with Antihypertensives which decreases blood pressure is a deadly combination.
He then said do not take Vitamin C if you are taking antimalarials as Vitamin C reduces the effectiveness of antimalarials because it impairs their absorption in the GIT (meaning gastrointestinal tract); which are organs that food and liquids travel through when they are swallowed, digested, absorbed, and leave the body as feces.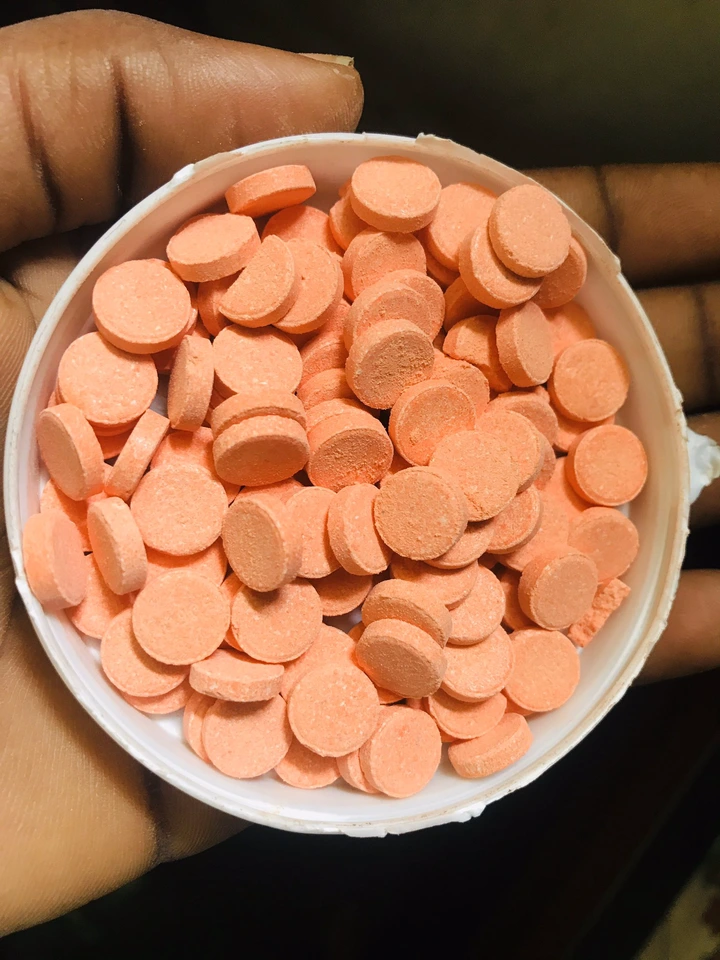 He also said not to take alcohol if you are taking Flagyl because When alcohol is taken with metronidazole(Flagyl), it produces a deadly combination.
He then finalized by saying not to go under the sun if you are taking Ciprofloxacin as Ciprofloxacin (Ciprotab) causes severe hypersensitivity reaction in some people and if such people go under the hot sun while taking it and It is better not to find out whether you are among the "some people".
Below are photos of the thread of tweets he made: