The 2022/23 Premier League returned to our screens for game week 13, across the 10 games that's was played Leeds United and Brighton recorded significant victories against Liverpool and Chelsea.
Arsenal thumped Nottingham Forest 5-0 while Man City and Man United narrowly won against Leicester City and West Ham, Newcastle also recorded an impressive 4-0 victory over Aston Villa.
Here are the scores from the six games played over the weekend.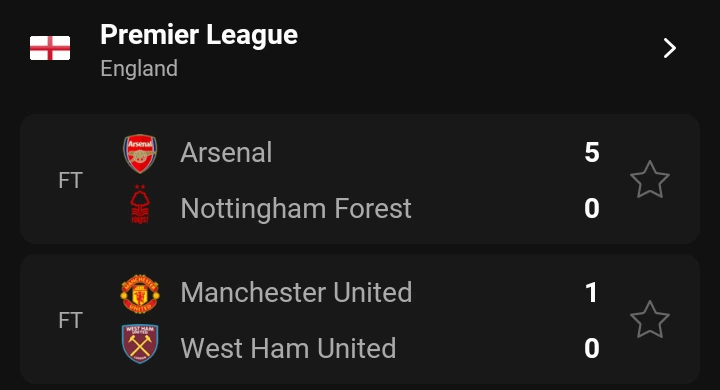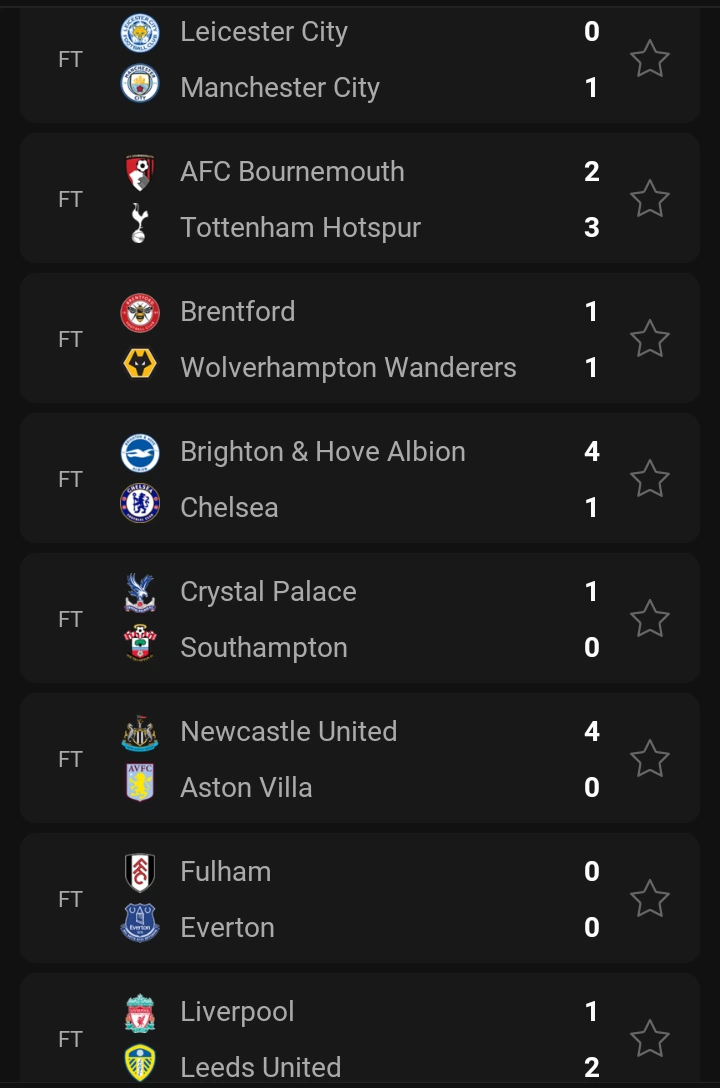 EPL TABLE
The results changed the current standings of teams with Manchester United moving ahead of Chelsea into one of the European qualification spots, Arsenal regained their no. 1 spot while Newcastle and Tottenham kept up the pace with them.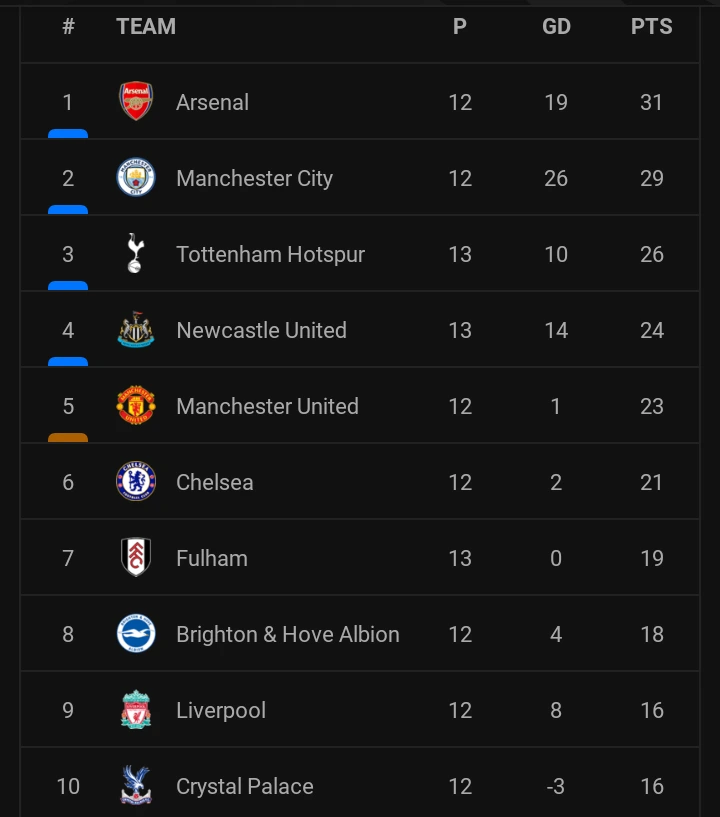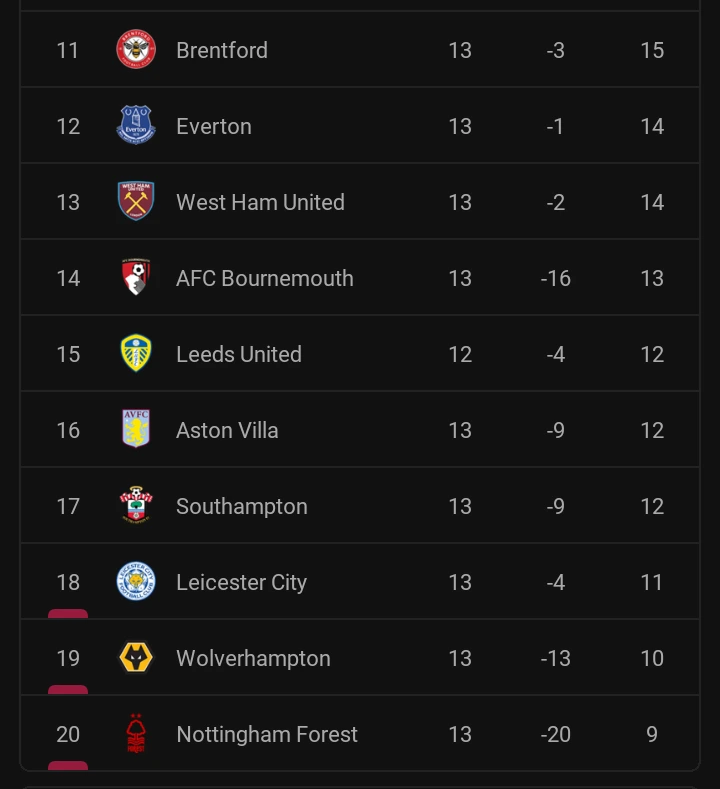 Top Scorers Chart
Once again, Arsenal's Gabriel Jesus blanks and he continues to remain stagnant on the charts, Erling Haaland missed City's game through injury, Harry Kane also failed to score as Tottenham beat Bournemouth 2-3.
Rodrigo, Almiron, Mohamed Salah, Trossard, Martinelli and De Bruyne were amongst the top goal scorers who found the back of the net.
Here is the top goal scorers chart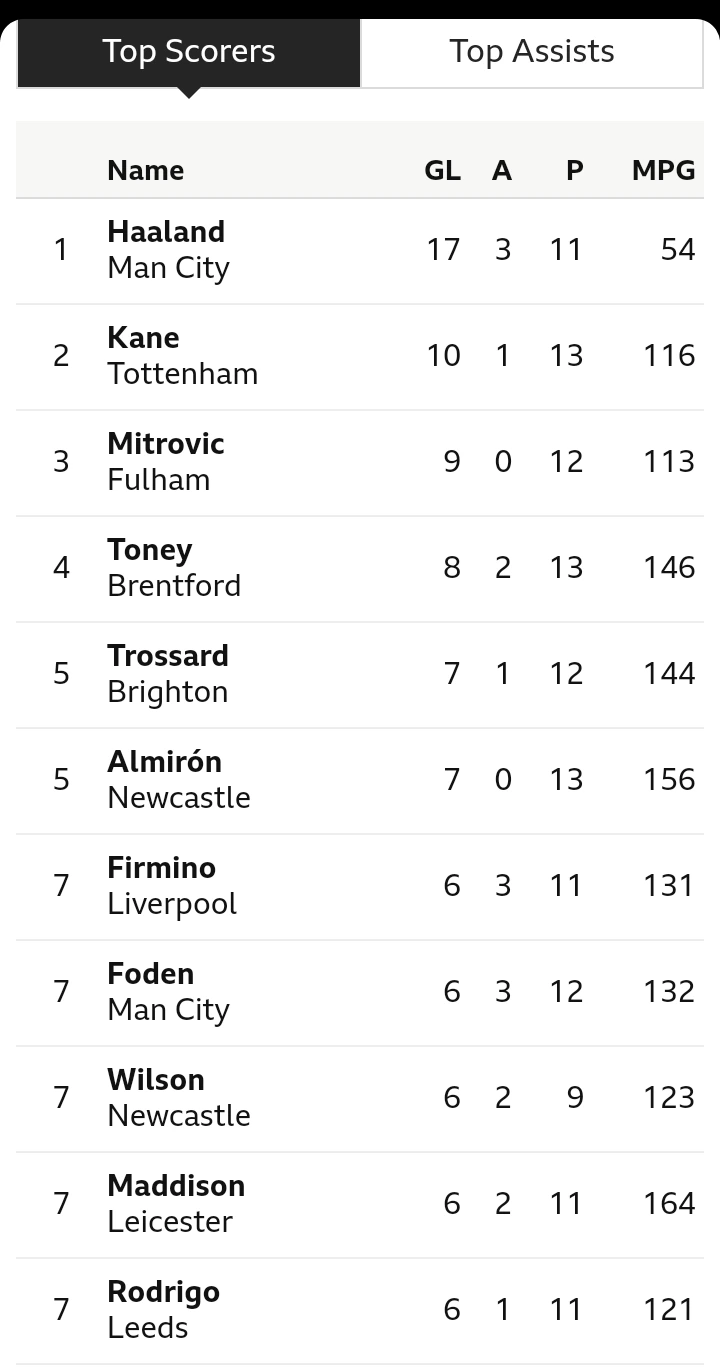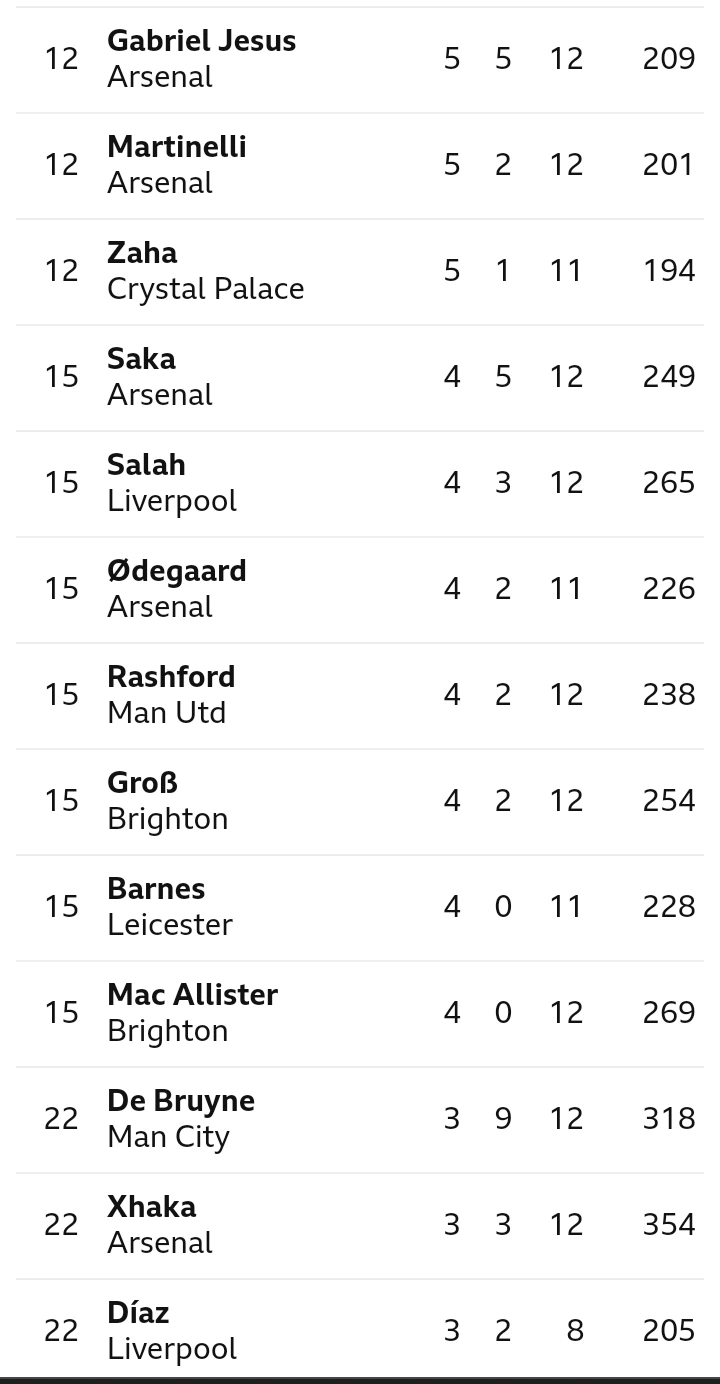 Assists Chart
The assists chart was relatively quiet this weekend as Kevin De Bruyne failed to make an assist although Arsenal's Gabriel Jesus moved to second spot after providing two assists for his teammates, Eriksen, Hoejbjerg, Perisic, Bukayo Saka also added to their assist tally.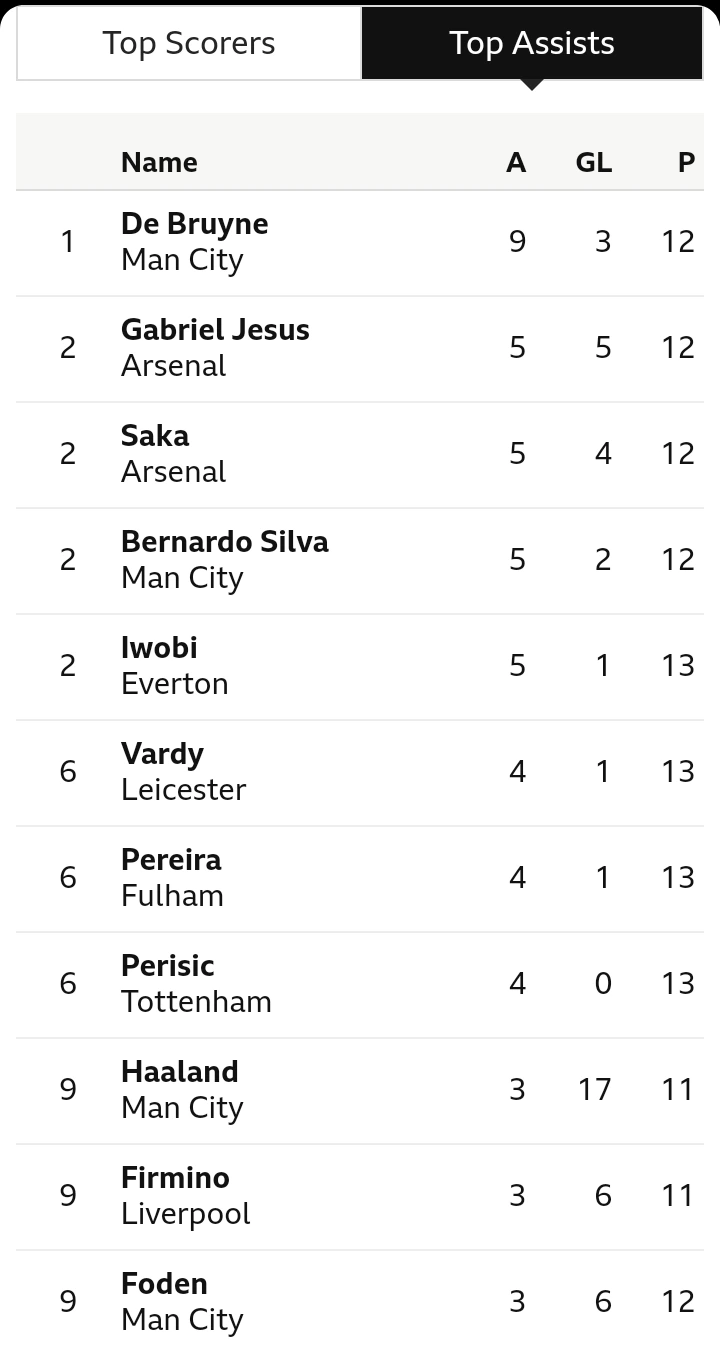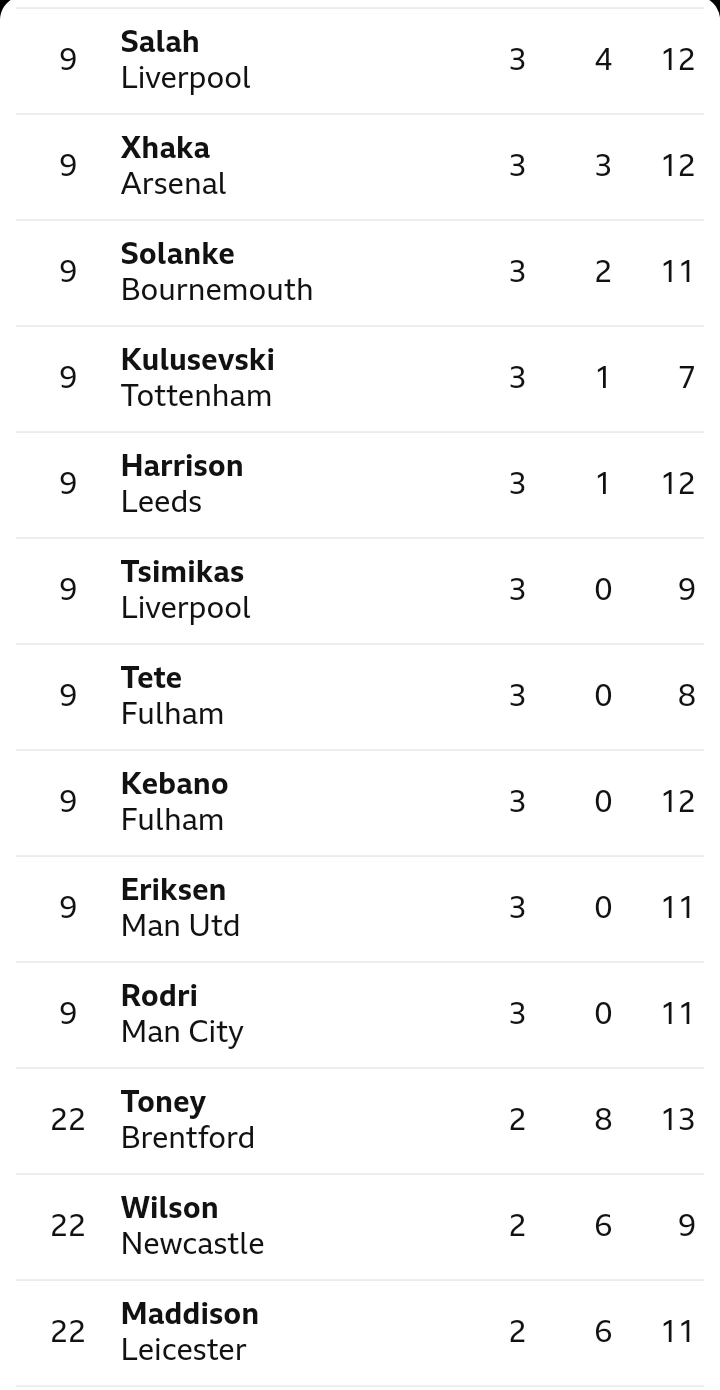 Clean Sheet Charts
Arsenal, Manchester United and Manchester City all kept a clean sheet over the weekend this takes took the clean sheet tally of Ederson, Ramsdale and De Gea to seven each, they are trailed by Allison and Lloris who have six each.