The falconets started the game against Canada's U20 Women's Team on a very good note. Christopher Danjuma and his team dominated the game, but Canada took the early lead in the second minute after Oyono made a mistake, but two first-half goals from Esther Onyenezide gave Nigeria the lead. In the second half, Olise scored Nigeria's third goal in stoppage time.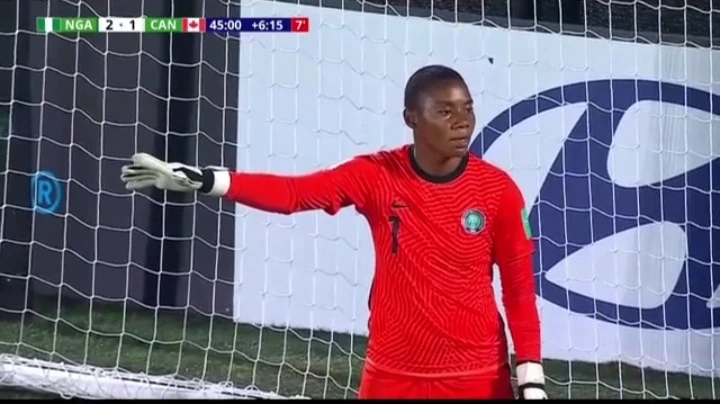 Well, the talking points of the match were the VAR interventions in the first half, Danjuma's decision to rest some players, Canada's goal, the penalty calls, and Falconets' control of the game, but this article will focus on why Falconets' goalkeeper Oyono's performance against Canada suggests why she has to improve ahead of the quarter-finals. Take a look!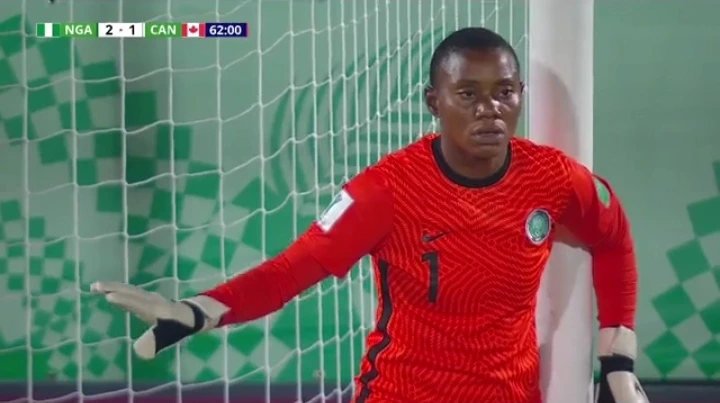 1. Oyono showed a lack of confidence when playing from the back and with her ball handling.Note that it was Oyono's poor decision to play from the back that led to Canada's goal. The 19-year-old Goalkeeper wasn't confident with her pass, and it was deflected into her net.
Also, she was very poor at handling the ball with her hands. On several occasions, she was unable to catch a cross at once. This should be a concern for coach Danjuma because the quarterfinal is a different ball game, and any mistake could cost the team. Hence, Oyono's display suggests why she needs to