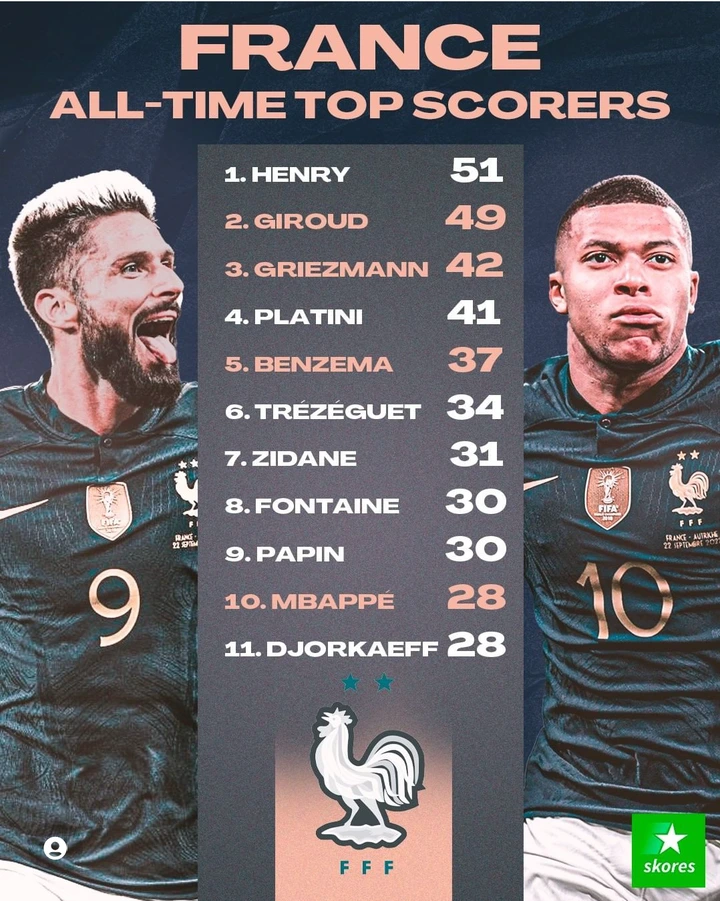 France squad depth has helped them to overcome their injury crisis on the ongoing UEFA Nations league. With the French team desperate for a win in their group, they played without their best striker Karim Benzema. However, O. Giroud who played in the position of injured Karim Benzema, Scored his 49th goal for his country in their last night's 2-0 win. This means that O. Giroud is now two goals away from equaling Thierry Henry's record. Asides Karim Benzema, there are many Injured French players who didn't participate in the UEFA Nations league and this is because of the Injury they obtained in their respective clubs. The World cup is almost around the corner and the French national team manager will be hoping that these players recovers ahead of the tournament.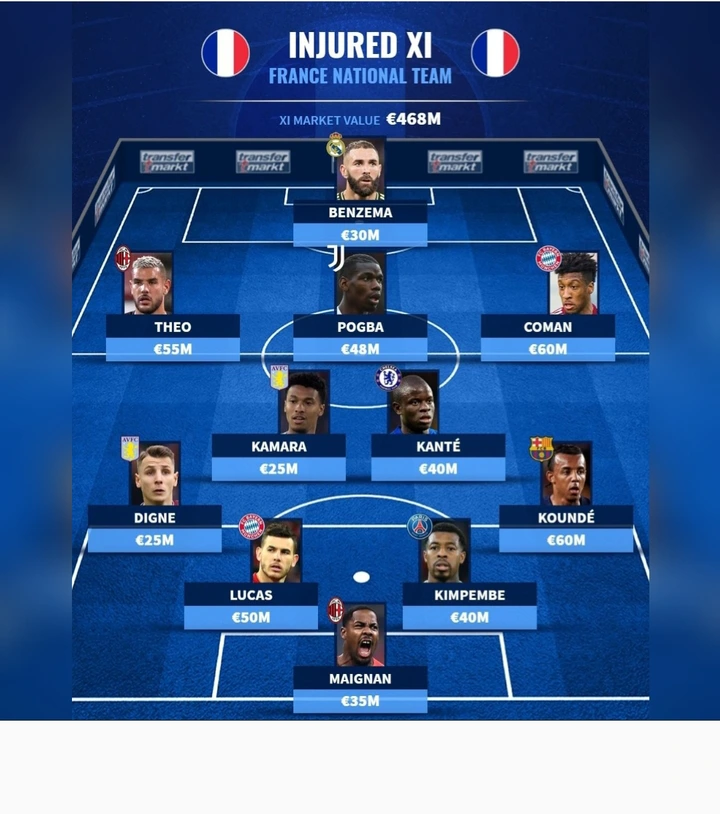 France Injured Xi Players For Each Position.
Goalkeeper: Maignan.
Defenders: Lucas Hernandez, Jules Kounde, Kimpembe and Digne.
Midfielders: Kamara, Ngolo Kante and Paul Pogba.
Wingers: Theo Hernandez and Kingsley Coman.
Striker: Benzema.
However, Jules Kounde is one of the latest additions as he was injured in France's 2-0 win last night. If these players remains injured till November, they might miss out of the 2022 FIFA world cup. Despite the high number of injuries in French National team, they were able to assemble a team that could give them a win in the UEFA nations league. Most of the players in the above list weren't called up to French national team due to injury, but could recover before the end of the month..some of the injuries are not serious and are short term, but Paul Pogba who injured since Pre-season, is yet to make an appearance for the Struggling Juventus this season.