Jurgen Klopp has urged critics to reserve judgement on Liverpool until later in the season, after a run of poor form and injuries to key players.
Liverpool are eighth in the Premier League and have won two of their previous seven games after losing back-to-back to Nottingham Forest and Leeds.
Klopp's success may have affected him since he came close to completing a record quadruple last season, leading Liverpool to assume that their team was in a better situation than it really was.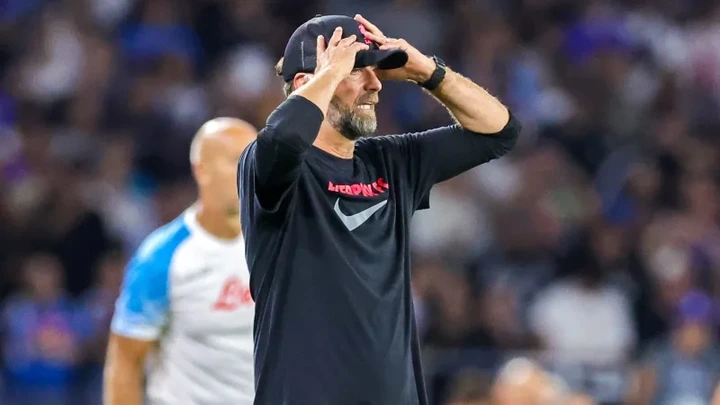 The Reds manager is now at risk of having his Liverpool career finish similarly to his stint at Dortmund, where he also lasted a lengthy time before a terrible final season.
For Klopp's team, Diogo Jota, Luis Diaz, and Naby Keita have all been injured, while crucial players like Mohamed Salah, Virgil van Dijk, and Trent Alexander-Arnold have had difficult seasons.
Liverpool is eight points below the top four and 15 points behind league leaders Arsenal, placing pressure on Klopp and his players after establishing themselves as one of Europe's best teams for many years.
Klopp told reporters that his players 'anticipated more out of themselves,' but that assessing his team based on injuries is 'not 100% fair.'
Even though Liverpool has had trouble putting out their best team for most of the season, the lack of investment in the club over the past few years has finally caught up with Klopp.
In the last five years, Liverpool has spent £220 million more than they earned, which is more than eight other Premier League teams, including Manchester United, Arsenal, and Chelsea, who are all in the top four.
The midfield is where the team needs help the most, and Jordan Henderson and James Milner are playing bigger roles than Klopp may have wanted before the season started.
Klopp had said in the summer that Liverpool didn't need another midfielder, but after a slow start to the season, he quickly changed his mind.
Liverpool didn't spend much on their midfield because they wanted to go after Jude Bellingham next summer, who will probably cost more than £100 million. However, their plan could backfire if they don't make the Champions League, which would make a deal harder.
The board will be under pressure to revitalise this stale group or risk losing one of football's greatest managers and maybe putting Liverpool into another period of rebuilding under a new coach.