Entertainment
Looks Inside the Home Where Young Thug Was Arrested, Plus a Peek at Gunna's Place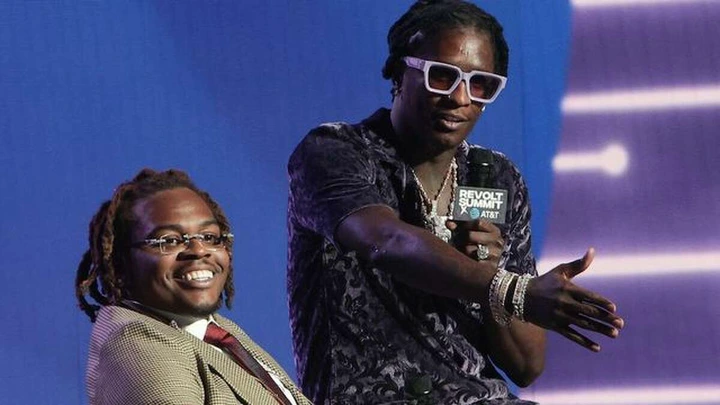 In a scenario where art and real life converged, the rapper Young Thug was arrested as part of a "sweeping gang indictment" in the Atlanta area, according to local news reports.
The performer, whose given name is Jeffery Williams, was one of 28 people charged in the racketeering indictment, according to the New York Times.
Fellow Atlanta rapper Gunna, whose legal name is Sergio Giavonni Kitchens, turned himself in to authorities two days after Young Thug's arrest.
Gunna faces a charge of violating the state's racketeering law and accusations of receiving stolen property and possessing drugs with intent to sell.
Authorities were spotted raiding Young Thug's home prior to his arrest. He faces additional charges resulting from the home search, according to the Atlanta Journal-Constitution.
We were curious to see the rappers' cribs. Let's take a look at where they live.
Rapper's delight
Young Thug's digs are criminally nice. The rapper picked up the pad in Atlanta's upscale Buckhead neighborhood for $3.05 million in October 2021.
The contemporary construction offers five bedrooms, seven baths, and 5,903 square feet of living space. The eye-catching design features a stone-and-wood exterior, a pivoting front door, and floor-to-ceiling windows.