1. Paul Pogba
Paul Pogba left United in 2012 on a Bosman and later joined Juventus, where he rose to become one of the world's best midfielders.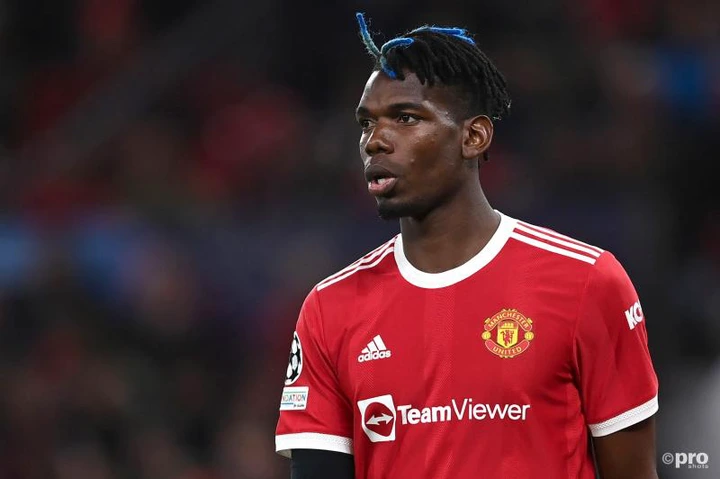 Four years later, at the age of 23, the Red Devils spent a then-record sum of £89 million to re-sign him to Old Trafford. It was thought that Pogba would be the one to make United back into the unquestioned number one team in England and beyond after three dreadful years following Ferguson's retirement. However, Pogba failed to make an impression throughout his six years with the team. Despite the talent he occasionally showed, he was extremely unpredictable and never quite appeared to fit in with the team.
At the end of his career, he was less effective and more prone to injuries. He's back with Juventus in Serie A
2. Alexis Sanchez
Possibly the worst trade deal in history involved Alexis Sanchez, who arrived in Manchester as one of the finest players in the Premier League and left as a failure. Alexis, who was well-liked at Arsenal, never regained his previous form after moving to Old Trafford. He only scored three Premier League goals throughout his 18 months with the team, and in 2020, after his loan spell, he joined Inter on a free transfer. Alexis Sanchez, whose annual pay was allegedly about £14 million after taxes, was swapped for Henrikh Mkhitaryan. For the team, Sanchez was overpriced and underwhelming. He now plays for Marseille in France.
3. Radamel Falcao
It's safe to conclude that United's £6 million loan signing of Radamel Falcao from Monaco in 2014 wasn't a success. Falcao faced great expectations after dominating La Liga with Atletico Madrid, but he was only able to score four goals in the Premier League during his time with the team. Despite the fact that the Red Devils required reinforcements up top at the time of the acquisition, Falcao had trouble adjusting to the pace of the Premier League.
Unsurprisingly, after only four league goals, United decided against making his move permanent for £43.5 million (€55 million). He now represents Rayo Vallecano in La Liga.
4. Memphis Depay
Memphis Depay was signed for £25 million with high expectations, but during his brief time with the team, he never lived up to his promise. Due to the pressure of wearing the infamous No. 7 jersey, Memphis only managed to score two Premier League goals during his one full season with the team. When Memphis failed to impress for United off the field as well, when they sold him to Lyon in January 2017, they barely made back £15 million of their investment. He now plays for Barcelona in Spain
5. Angel Di Maria
On the surface, signing Angel Di Maria in the summer of 2014 seemed like a no-brainer. With his Man of the Match performance in the Champions League final, he had just assisted Real Madrid in winning the competition. At the time, his £59 million transfer to United was the most expensive ever.
However, he struggled to adjust, and having his house broken into didn't help. In 2015, he left Manchester after one trophyless season and joined PSG. As expected by manager Louis van Gaal, Di Maria felt the pressure of being the team's main player while sharing the field with Lionel Messi and Cristiano Ronaldo. He now plays for Juventus in Italy