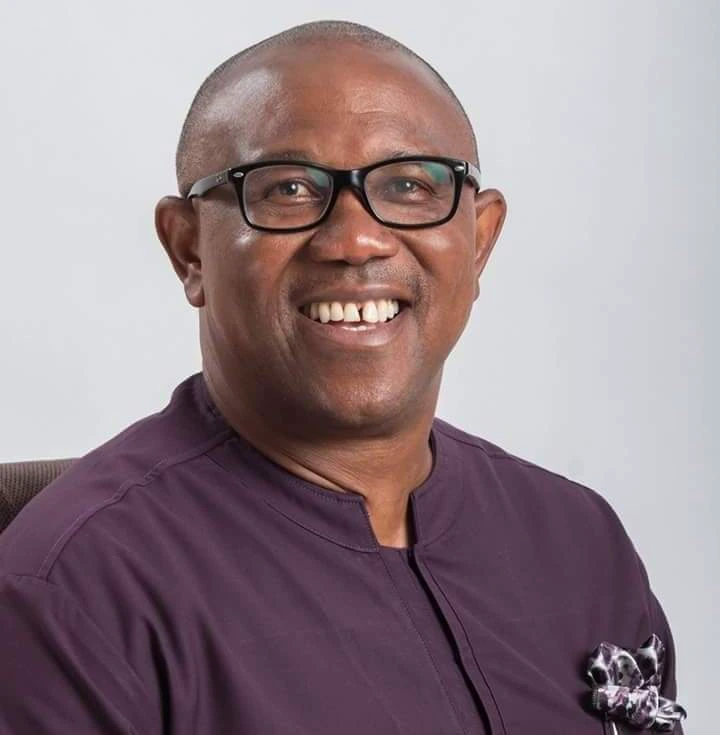 Mr Peter Obi has hailed Doctor Philip Ozuah for donating $1m to the College of Medicine, in the University of Ibadan .Ozuah who hails from Nteje in Anambra State, is a product of the University of Ibadan.
Mr Peter Obi took to his Facebook page on Sunday to praise the sterling qualities of the Medical Doctor and owner of Montefiore Medical Centre in NewYork. Although he is based in the United States of America, he has extended support to his home country.
The University of Ibadan, located in Oyo State is one of the oldest Universities in Nigeria. It is a centre of research and learning.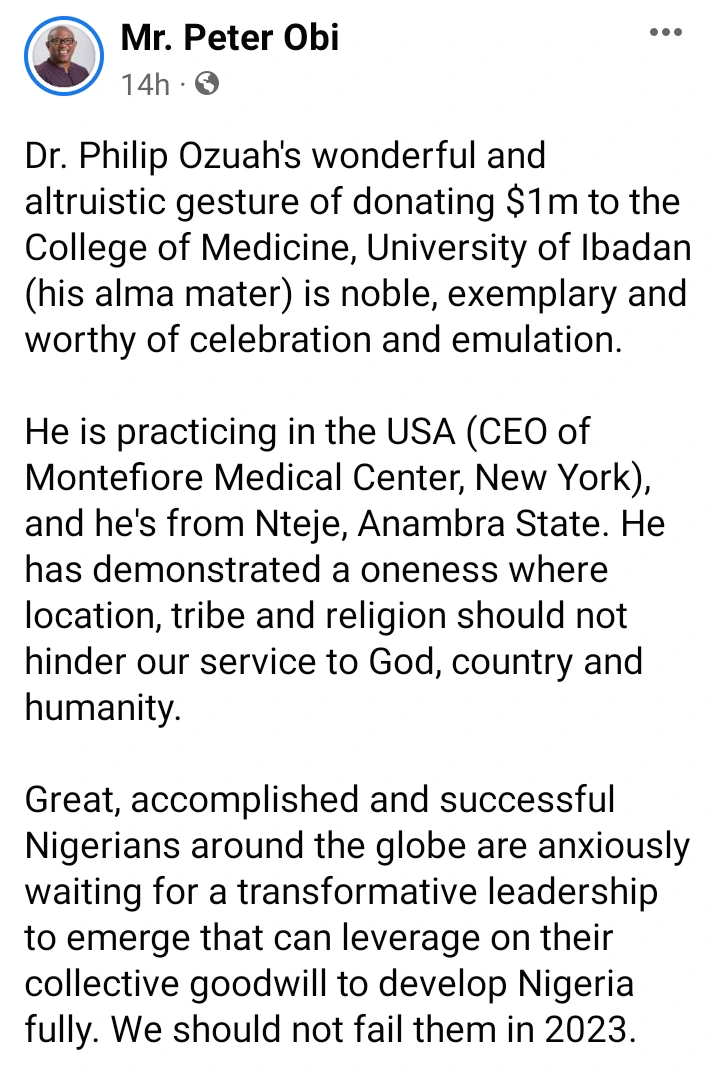 Mr Peter Obi is contesting for the office of President under the platform of the Labour Party.
Below are reactions from his followers on Facebook.
"We have all it takes to prosper as a nation with exception of LEADERSHIP which Peter Obi is coming to change the narrative, 2023. We vow to work towards actualizing this project."
– Sufi