Many have seen French club PSG as one of the best teams in Europe today, but despite their squad depth and quality they are yet to win the Champions League in a long time even after so much investments already.
However, I see Paris Saint Germain as the team to beat this season in the Champions League, and Sue to the following reasons I think they will go all.tge way to win the gold as well.
1. The Dynamic Trio: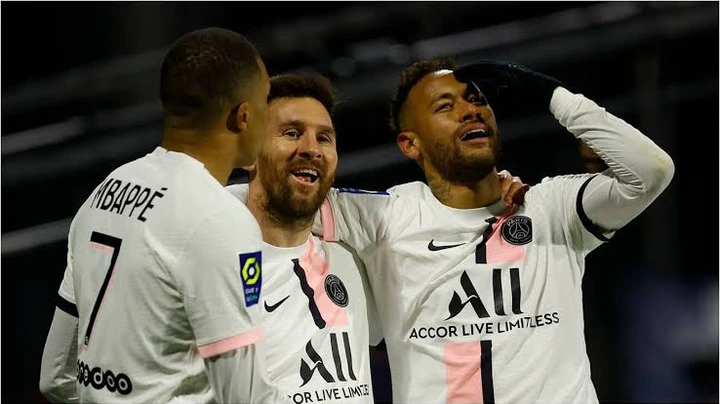 The dynamic trio of Messi, Neymar and Mbappe is undoubtedly one of the most fearful trio in Europe this season, as they have all.combined excellently helping each other to Victory in many games.
Despite rumours that they're crisis between the trip today, I still think that they will behave themselves in the field of play just as they have done in the past and they will will likely win the Champions League this season.
2. The Pressure:
There are currently lots of pressure from fans and rival fans on PSG after they've spent so much in the past couple of seasons and ending up not winning the trophy.
PSG will no doubt put all their efforts this time around in order to clear the doubts of all.tgose who are criticizing them for the money being spent, and especially after dropping out of the competition last season in an unexpected way to Real Madrid.
No doubt, PSG will face a lot of comepetition from other top clubs in Europe this season, but from my own point of view/opinion, I think they (PSG) will eventually become the Champions of Europe this season.
What are your thoughts on this? You can as well drop your own opinion in the comment section below.