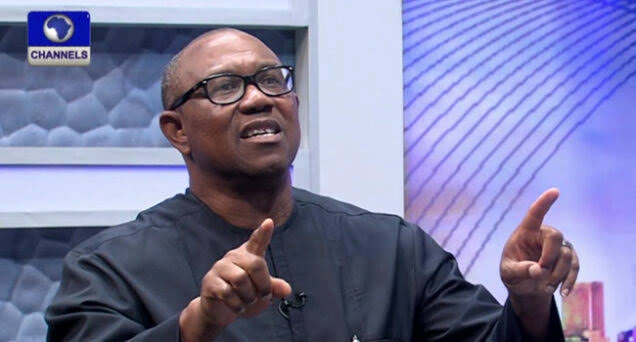 In a video uploaded on YouTube, the presidential candidate of the Labour Party, Mr. Peter Obi, disclosed the questions he asked the two Yoruba and one northerner that they boarded a plane together last night.
According to Peter Obi, " I told my people last night, I had two Yoruba persons in the plane; one northerner and myself. And I asked them a question. Do any of us know the pilot of this plane? They said no, I asked, Why do we enter the plane?"
Peter Obi said he answered that they entered the plane because they were sure the man inside was a pilot and that they were going to Lagos, and the announcement they made was for Lagos, and that the weather forecast they made was for Lagos weather.
He said a Nigerian would not be a pilot and he would be telling them about Dakar and somebody would say, after all, he is a Yoruba man, or he is an hausa or Igbo man. Peter Obi said no, that wont happen.
Peter Obi then asked if people in the north buy bread cheaper or have free electricity. He said the division we see is just a manipulation to continue the criminality of our country called Nigeria.