Head of house, Phyna has listed the names of those that will watch a movie in the level 3 room and this has caused a commotion amongst housemates as a few of them complained that their names were not included despite purchasing the movie ticket with their pocket naira.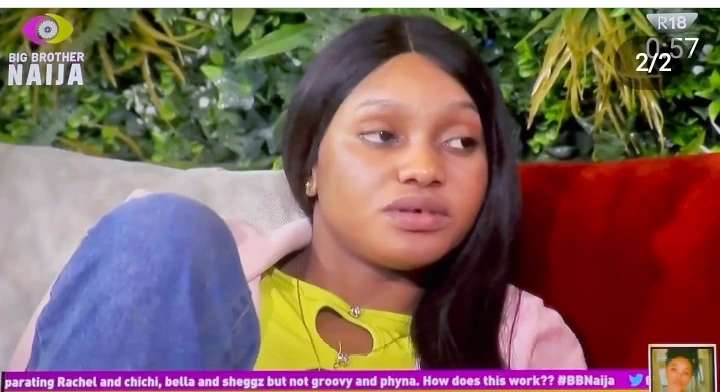 At the lounge, Chomzy feels disappointed in Eloswag for not consulting her first before telling the house that he wouldn't mind giving his ticket to Bella.
Chomzy said she wasn't happy hearing that from other housemates, adding that she doesn't have a problem with who he wants to give it to as she insisted that they would have discussed it first.
According to Eloswag, she feels disrespected by that and he asked her what was wrong and she didn't answer him. He responded to her by saying, it wasn't a round-table discussion, adding that, that was the reason she was angry.
Chomzy said she tried talking to him about it and he walked away, adding that due to how close they are, she expected that they discuss such matters first, but If he feels there's no need, then no problem.