With the recent event of insecurity in the country, the governor of Benue state, Samuel Ortom, yesterday launched a community volunteer guard to secure the lives and properties of his people. While speaking on Arise News to shed more light on that, the governor, who said the security guards wouldn't be paid as they volunteered, revealed he has the mandate of the people that they must secure their land first, because they have seen the evil agenda of the Fulani herdsmen to take over their land and make them inferior, salves but are not ready to be as they defeated the Fulanis in the 1804 and they are ready to fight again to do that and his people have told him to say that they are not going to accept invasion or ruga of the herdsmen and with that, the people are ready to defend their land.
The governor also said he's ready to work with them as their leader as they have volunteered to provide all these men and, mind you, these are just the first batch, there would be second, third and more batches as every average Benue man and woman is ready to die for the land as they won't concede their land to the Fulanis.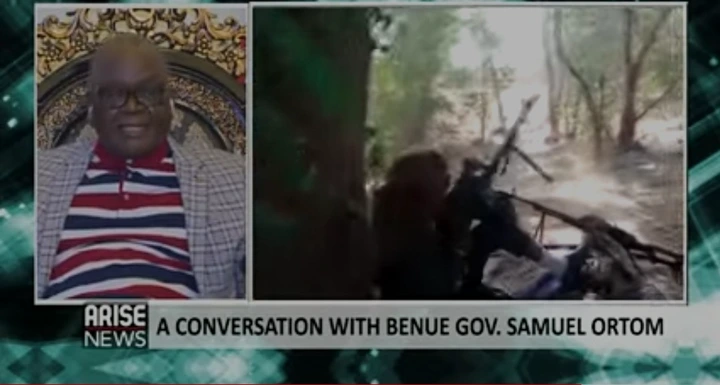 When asked by the anchor if he doesn't think the ethnic bias complicates issues, Ortom replied, there are more than 250 ethnic groups, including the Fulanis who have lived together, but the challenge is, the people coming into the country have the agenda of taking over it and they are not talking about the conventional Fulani men who are there with them but those Fulanis who come from other parts of the world that seek to send them away form there ancestral homes, take all the lands thereby making them slaves.