As the 2023 presidential election draws closer, presidential candidates of the four major political parties, Atiku Abubakar of PDP, Bola Ahmed Tinubu of the APC, Peter Obi of LP, and Rabiu Kwankwaso NNPP are already strategizing to see how they can defeat their opponents in the polls. It should be recalled that they all emerged as the flag bearers of their respective parties after winning the presidential primaries.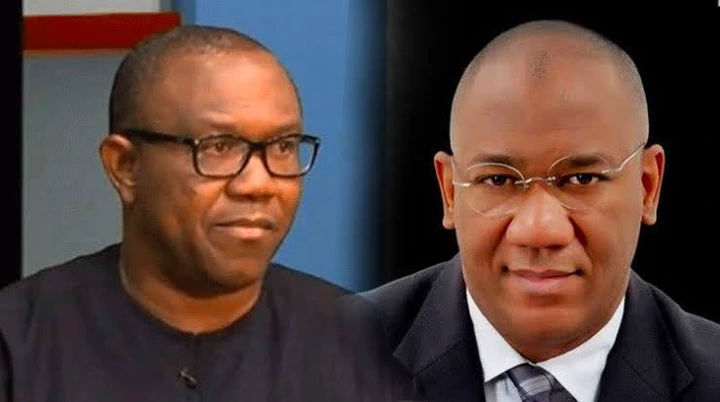 Peter Obi and Datti Baba-Ahmed
The Peoples Democratic Party presidential candidate, Atiku Abubakar decided to run a Muslim-Christian ticket after he picked Governor Ifeanyi Okowa of Delta as his running mate. Bola Tinubu, the presidential candidate of the All Progressives Congress decided to run a Muslim-Muslim ticket after he picked Senator Kashim Shettima as his running mate even though his choice has continued to generate lots of reactions. The presidential candidate of the Labour Party, Peter is running a Christian-Muslim ticket after he picked Datti Baba-Ahmed. Lastly, Rabiu Kwankwaso, of the New Nigeria Peoples Party is running a Christian-Muslim as he picked Bishop Idahosa.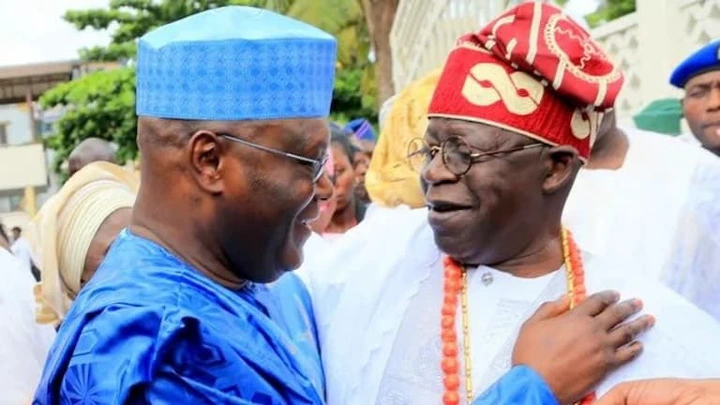 With all these in place, each of the candidates has states and regions where they are sure to clinch more votes in the presidential election.
1. ATIKU ABUBAKAR – PDP
It should be recalled that in the last interview Atiku had with Arise TV, he was so confident and sure of victory in the forthcoming coming polls. From statistics, it will interest you to note that Atiku can boast of votes from Bauchi, Adamawa, Taraba, and Gombe all in his native Northeast. States like Yobe and Borno would be most likely to vote for Shettima, the running mate to Bola Tinubu. In the Northwest, Atiku is sure to share APC's votes in States like Kaduna, Sokoto, Zamfara, and Kebbi. In the North-Central Atiku will depend on Benue State.
In South-South, he is sure to garner some votes because Governor Ifeanyi his running mate would want to deliver many votes to his boss. Even though the Southeast is a PDP stronghold, this time, it may not be business as usual as both the APC, PDP and LP will share the votes. Already, Ebonyi and Imo are APC states, Abia and Enugu are PDP states, and Anambra is APGA. In the Southwest, Atiku will garner more votes in only Osun and Oyo State.
2. BOLA TINUBU- APC
On the other hand, irrespective of the negative sentiments that his Muslim-Muslim ticket has generated across the country, it will interest you to note that Bola Tinubu is looking to do well in the Southwest. Apart from Oyo and Osun (recently won by the PDP), all other states are controlled by the APC. Tinubu has a stronghold in Kwara State. Also, being the ruling party presidential candidate, President Buhari and all the northern APC governors are expected to deliver their states to him.
With Senator Kashim Shettima his running mate coming from the Northeast, he expected to take over Yobe and Borno States in the region. In the Southeast, Tinubu will take hold of Imo and Ebonyi States because they are APC states. It should be recalled that in the last Local Government election in Ebonyi State, APC won in all the LGAs.
3. PETER OBI – LP
Peter Obi has continued to gain more popularity on social media than any other presidential candidate in recent times. He is expected to go into a contest with gladiators like Atiku and Tinubu who are considered veterans because of many years of experience in politics. However, despite his increasing popularity, Peter Obi may still not get all the votes of the Southeast and South-South to himself alone. But since the majority of the youths in the country are "OBIdient," in every state in the country, he is sure to clinch some votes, particularly in the Southeast and some parts of North-Central.
4. RABIU KWANKWASO – NNPP
The presidential candidate of the New Nigeria Peoples Party, Rabiu Kwakwanso is looking strong in Kano and Jigawa. He is very popular in the North. He may end up splitting the chances of the APC, PDP, and LP in the North.