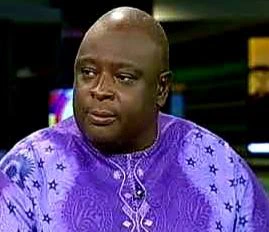 A couple of hours ago, popular Nigerian investigative journalist and news editor, Babajide Kolade-otitoju debunked a report published by a newspaper on social media, and credited to him.
According to this fake report, Babajide had made some comments about the presidency in 2023, where he was alleged to have said that "the only reason why Northerners will support the APC presidential candidate, Bola Tinubu is that they want Kashim Shettima to take over after the 2023 elections", just like Jonathan did after Yar'Adua's exit.
However, while reacting to the fake report on Journalists' Hangout, a politics programme aired by TVC news on Monday, Babajide called the publishers of the report 'Cowards who sit on social media'. He said thus:
"The people who came up with this story are people desperate to ensure that Asiwaju Bola Ahmed Tinubu and his running mate do not win the election. So, they come up with the claim that I said that the reason Northerners are supporting Tinubu is because they think the Yar'Adua scenario will happen. The same people told us that President Buhari was even dead and buried and that it was Jibril we are dealing with. There's nothing that I say that I cannot defend. I'm not a coward, but the kind of comments that they claimed that I made there's no way I'll make them even if I staggered out of the bed, sleepwalking. I am a Northerner".
Concluding, the investigative journalist urged people to disregard such fake reports.