Borno State Governor, Babagana Umara Zulum has reacted to the online reports that some teachers at the Local Education Authority (LEA) still earn less than #11,000 monthly as their salaries.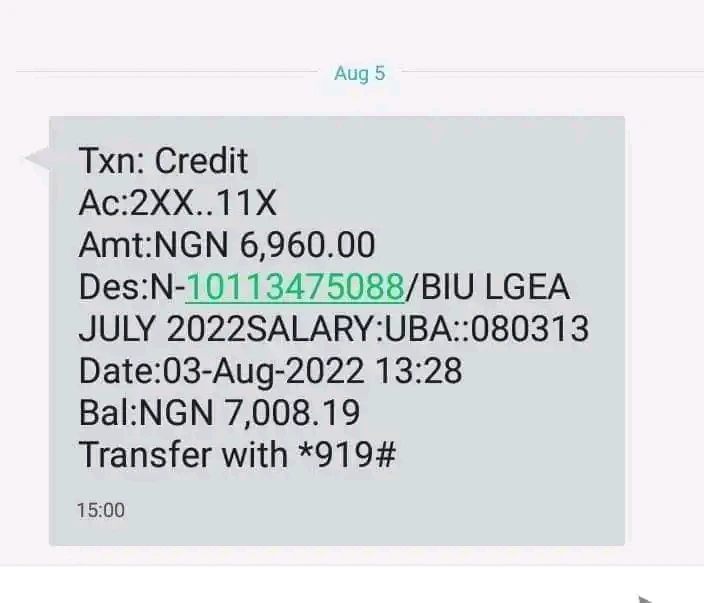 In a recent post on the official Facebook page of the Governor, the number one citizen of Borno State confirmed that some teachers get less than #11,000 as their salaries.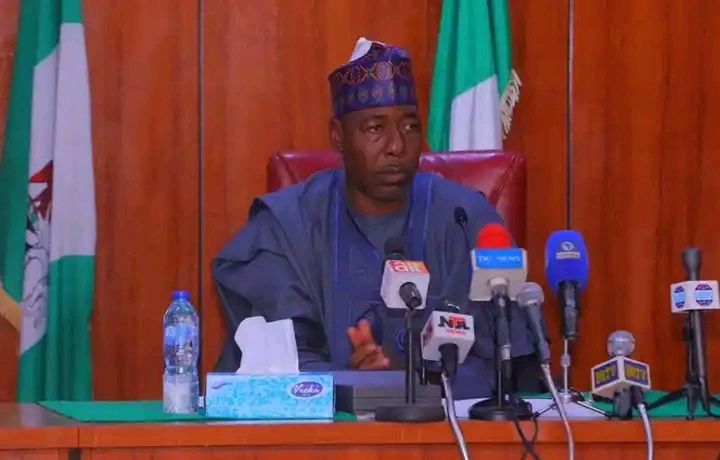 The Governor's Spokesman, Malam Isa Gusau noted that the meagre salaries were paid to 11,790 teachers found to be unqualified.
The teachers were found to be unqualified after a Committee constituted by the Governor to conduct basic literacy and numeracy tests as well as competency tests on all the 17, 229 Local Education Authority teachers submitted their reports.
Malam Isa Gusau noted that Governor Babagana Umara Zulum refused to sack the disqualified teachers to avoid increasing unemployment in the state.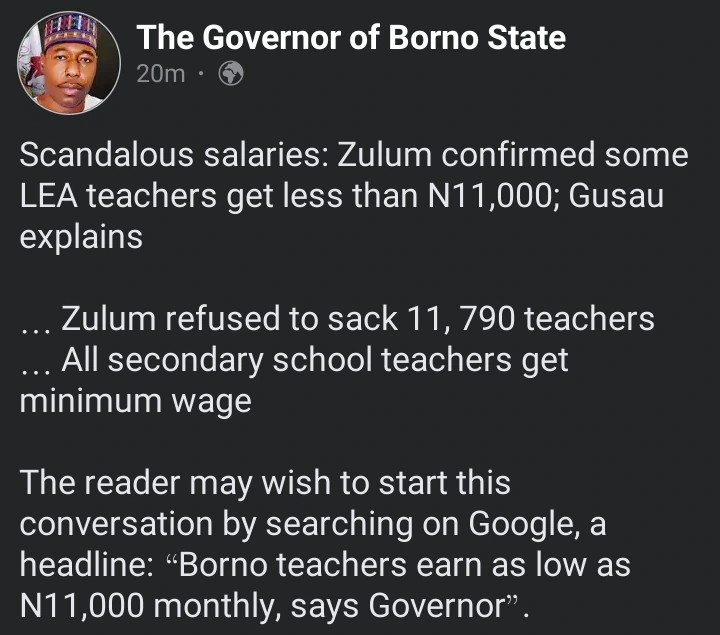 He added that the qualified teachers have started getting the minimum wage pending decisions on the unqualified teachers.