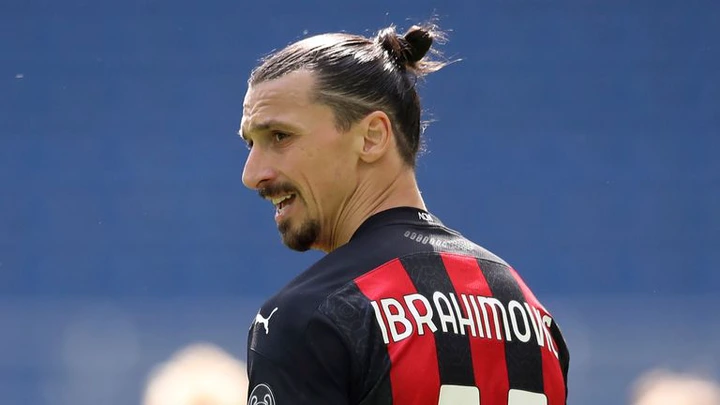 Zlatan Ibrahimovic, a former striker for Paris Saint-Germain, argues that since he left France, Ligue 1 and the Parisians have declined.
The PSG players Lionel Messi, Neymar, and Kylian Mbappe, according to the AC Milan striker, have not been able to replace the vacuum he left behind during his time in Paris.
Speaking at Canal Plus, the former Manchester United and Barcelona player was questioned about PSG and French Ligue 1.
He asserts that since he departed France in 2016, French football has had nothing to discuss and that the nation needs him.
"Ever since I left France, things have been worse. In France, there is nothing left to talk about. I don't need France; France needs me. Because you don't have God, it doesn't matter if you have Mbappe, Neymar, or Messi, Ibrahimovic stated.
Ibrahimovic moved from AC Milan to PSG in 2012 for an estimated €20 million.
The Swedish forward played with the Ligue 1 winners for four seasons during which time they consistently won the league.
He also won three Coupe de la Ligue championships, two Cup of France medals, and three Trophée des Champions titles, although he was never able to lift the UEFA Champions League trophy.